I got an early start this morning... partially because I left my blinds open and the sun made itself known at 8am, but also partially because I think my brain knew that today was going to be a BEAUTIFUL day!
Remember last post, where I was bitter at the cold because it was forbidding me (because I'm a diva) to get outside and take pictures? Well this morning, I set my diva aside and got out there. Why? Because this morning allowed me to take pictures of something I had never taken pictures of before- SNOW! I got up early, immediately put on my boots-with-tha-fur and got outside in time to take serene pictures of our street, the little footprints of the kids that had already been out, and our birdhouse laden with a white roof. It was fun and cold, but more fun than cold.
After I got back inside I ran to my computer to show you what I came up with, and share my wonderment at the snow... which got me thinking. Yes, I've never taken pictures of snow before, and that's why I got out this morning. But really, if you think about it, each morning and each day is different. Each morning and each day is something that I have never before taken a picture of, nothing about it is the same as the previous morning or day. Sure there are similar elements, but what will happen and what happens to be present will all be different in some way. So no more excuses about finding something 'new' to photograph... just wait for the sun to come up.
I was also very inspired and moved by
this
video-post today by Zack Arias.
Some Snow-photos, or "snow-tos". :)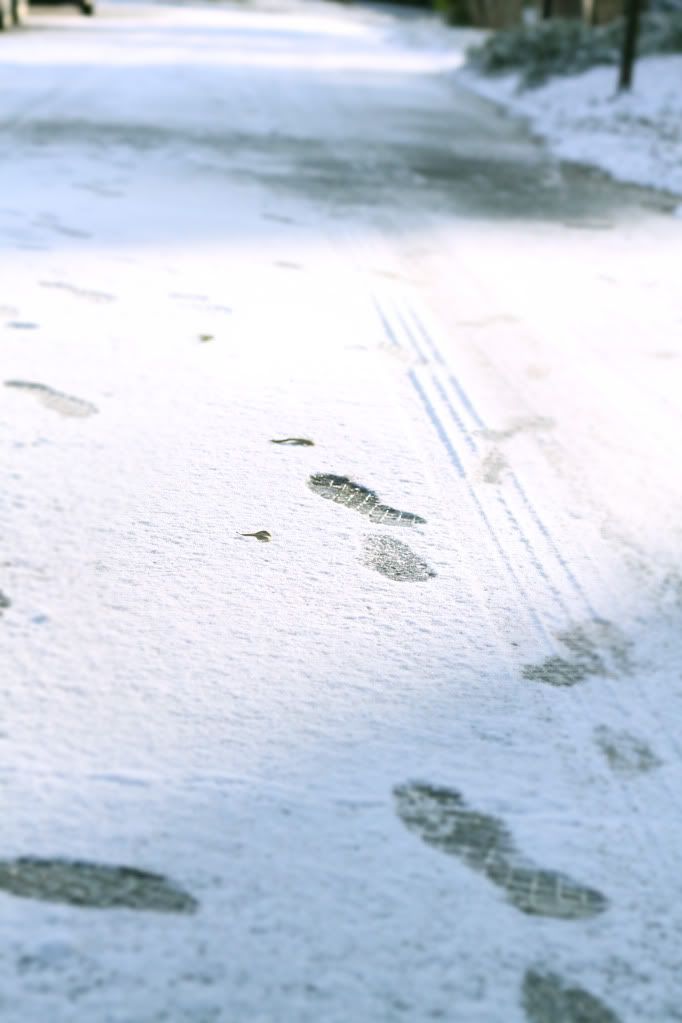 Here's the birdhouse
Here is our Cute little house!
And Finally, I will leave you with my boots-with-tha-fur