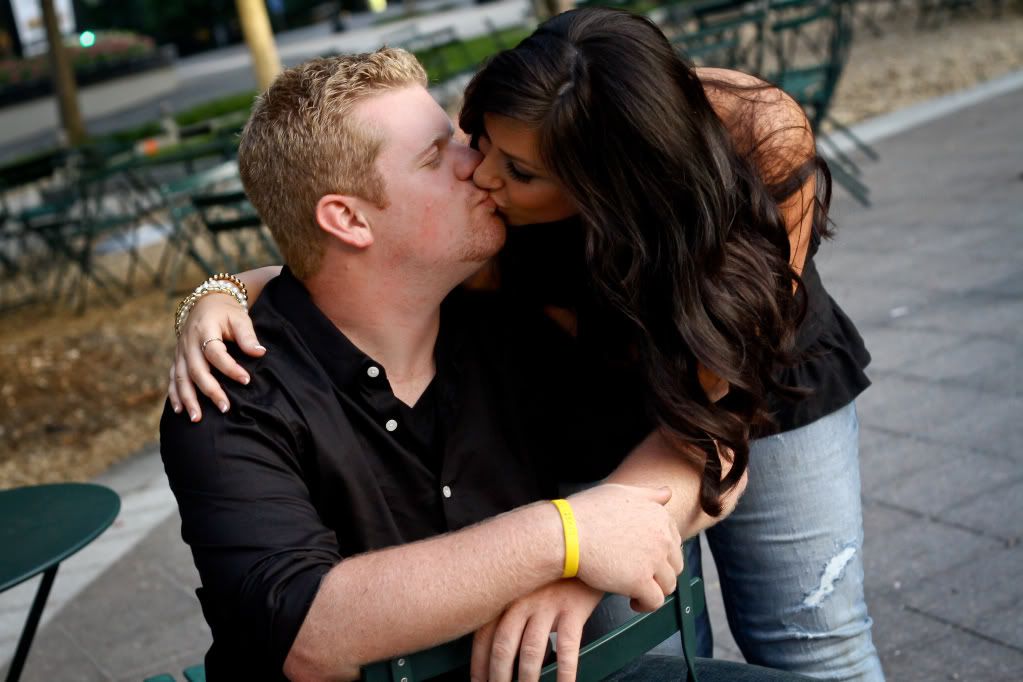 Zero interest.

Laura and Brad
met, and Laura pretty much blew him off. Brad didn't give up and Laura's affections for him grew.
Sensing a pattern? Its all about persistence, isn't it guys? (See Lisa and Brian's story below).
Brad and Laura began a dating relationship, he proposed, and are saying their vows this month! Brad is a
man's man
, and Laura is the
quintessential
girly girl
.
Their engagement session was captured at Colony Square, one of my absolute favorite places to shoot in Atlanta. It is the perfect blend of city and nature, and we had some gorgeous light to work with...of course, with working with these two, everything looks more gorgeous! They will be married at Lake Lanier Resort this month, saying their vows over the very lake that serves them daily.