So I've noticed a few things lately...
A. There have been a lot of sneak peaks up on the blog (promise full-versions are coming!).
B. Lots of Blog-friends are becoming real-friends.
Yesterday I had the ridiculously fun and great privilege of meeting another blog-friend turned real-friend, Jodi Kendall over at
Passport in My Pocket
. She has been on a road trip over the last month(s) and contacted me a while back about possibly doing a portrait session while she was in the ATL. I was excited and I said yes! We had a great dinner, and a great shoot... thanks to her fun-side she brought along some balloons, which made themselves known in lots of pictures :)
Here is once again another sneak peak...enjoy!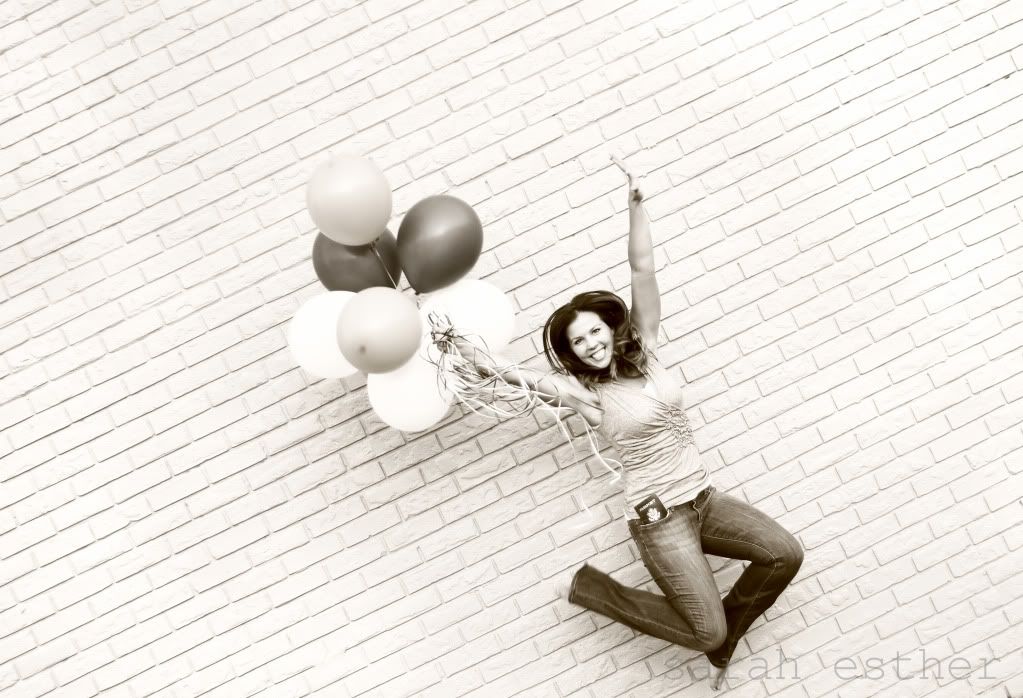 Thanks for being so awesome, Jodi!