So I got back from San Francisco yesterday evening. Though it was a short trip, my thighs and calves felt like they'd been there for
months
... seriously, I'm hurting this morning. We don't have hills in Atlanta like they do in San Francisco. On Monday I got off on the wrong bus stop, which to me wasn't a big deal... I could just walk to the next one and be fine, right? I was fine for about 15ft and then I realized that the reason they have an amazing mass transit system in San Fran is because you're an
idiot
if you try to walk anywhere. The hills!!!!! On a perfectly related note, my bum is shaping quite nicely :) Swimsuit season here I come.
And so in light of my recent trip to San Fran, I'm going to blog about some of the city's characteristics for the next week. Along with these posts I will of course share a picture, one of my favorites from the trip. Leave a comment on your favorite picture and at the end of the week, I will pick a comment at random and send you a free print of that picture :) My gift to you.
Things I noticed about San Francisco #1 and #2
1) People are super-active, everywhere you go. Always biking, walking, or playing. I snapped this at the Embarcadero, a huge people-center right on the water.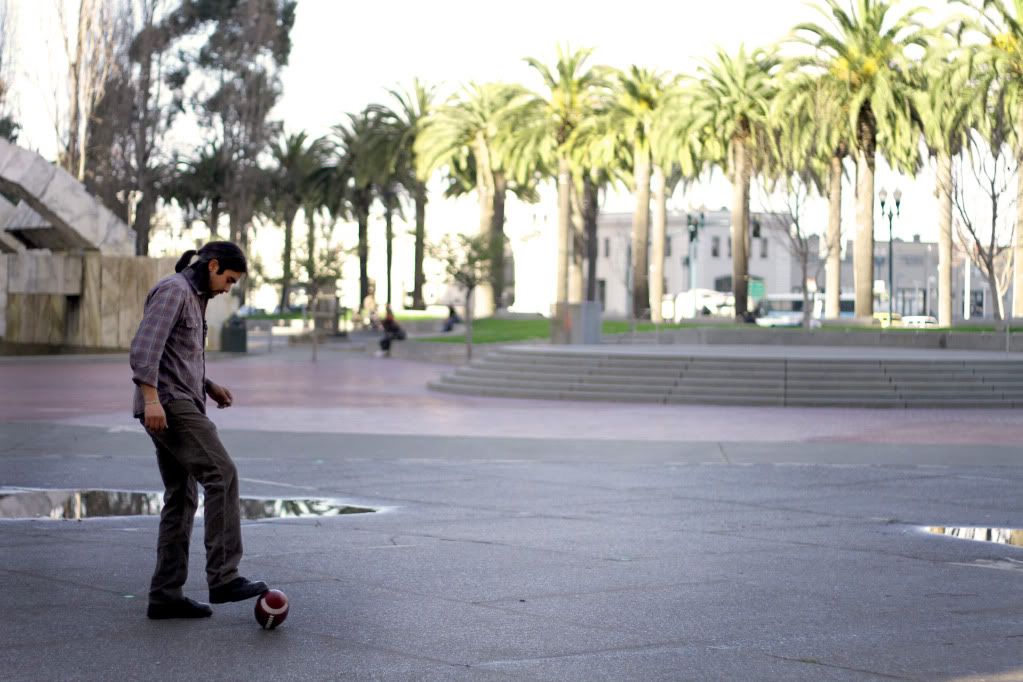 2) There is chocolate EVERYWHERE. And if you can't find it, they have signs pointing you to it. Really. Oh love.