Have you ever been to one of those cities that just screams love and/or romance? You know, the kind where everywhere you turn there are couples oogling each other (yes... oogling), there are chocolate and ice cream stores on every block, and you've never seen so many fresh bouquets with red ribbons in your life. Oh.. and there seems to be a soundtrack of sultry accordion playing in the background, because accordions can be sultry. Ever been to one of
those
cities? Prior to San Francisco, the only city like this that I had experienced was Paris, and that's a big fat 'duh' on the love/romance scale.
I wasn't expecting this of San Francisco... I actually don't know what I was expecting- maybe something along the lines of 'Full House' or the 2nd 'Homeward Bound', but definitely not the 'You've Got Mail' type of cheesy romance. Maybe it's the close proximity to the water, or the abundance of fresh foods, or the permanent 68degree climate, or the fact that no one is separated from each other because they all take mass transit... I noticed that all of these things permit the San Frans to be out and about with each other, encouraging relationships with each other. Could you imagine if New York was never 19 degrees? People would never be cold and pissed off! Or at least... I wold never be cold and pissed off, making me definitely more personable and lovable.
I have no idea what it is that makes the San Frans so loving, but I think I came back a little more giddy and oogly than when I left. And that is a great great thing.
In honor of Valentine's day... here are some photos of some of San Frans inherent romance...
There is chocolate everywhere.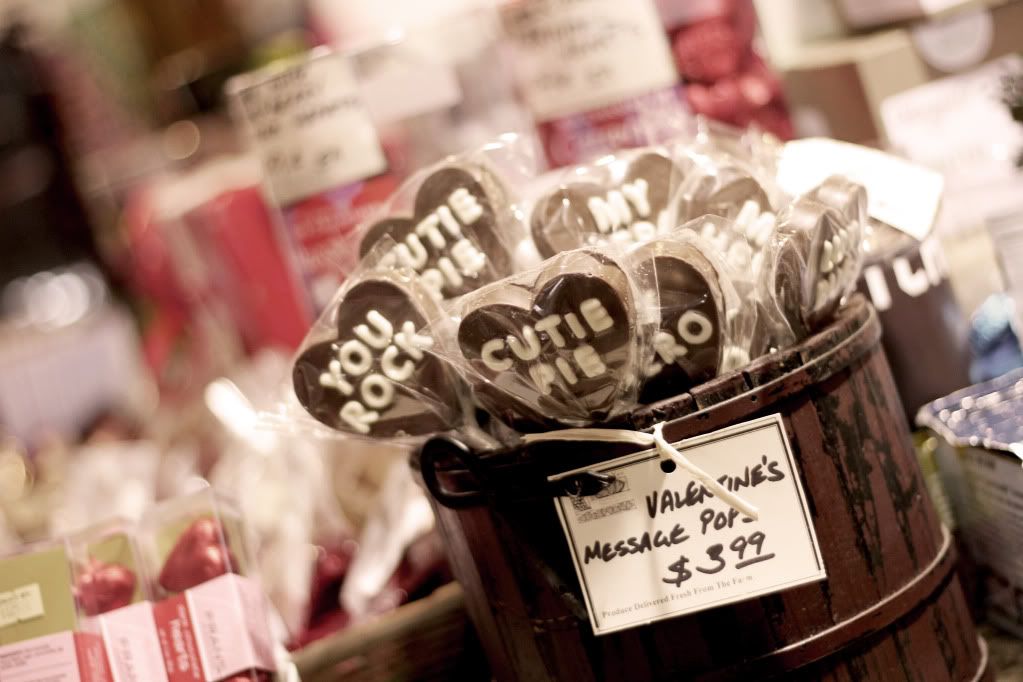 Fresh flower stands and open-air markets are on every corner. Always an opportunity :)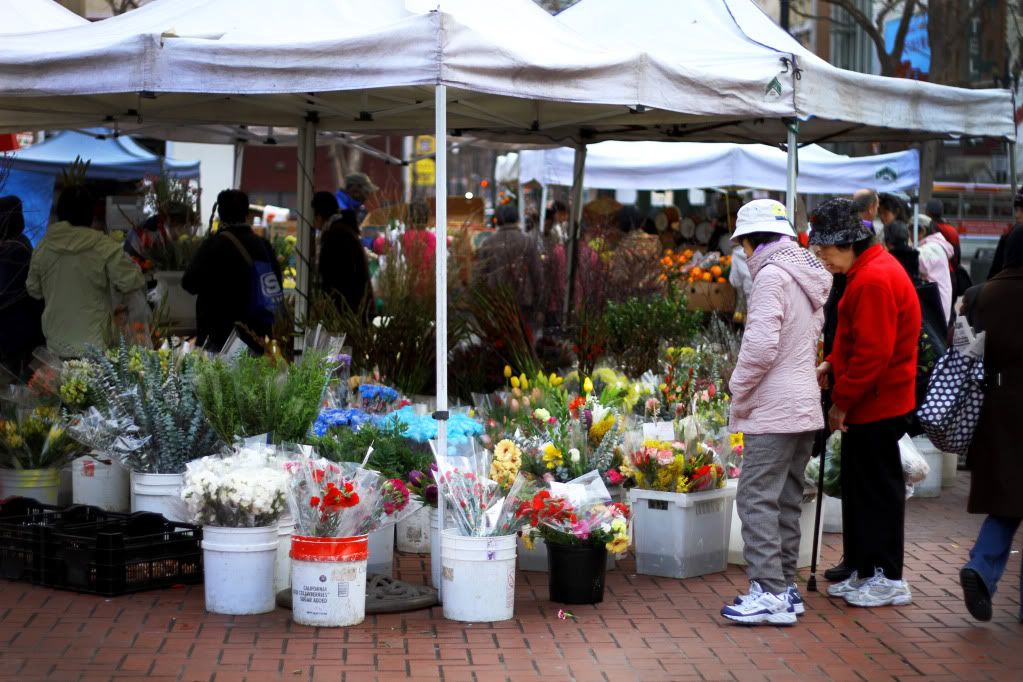 How romantic is this little outside cafe? This is in Little Italy (North Beach)... and they have these gems everywhere
Here's the little restaurant again
Happy Monday everyone... and remember, if you didn't get your chocolate fix yesterday, all of the candy is 75% off today! Go get 'em tiger!