I don't have a problem with Monday's because they have a distinct quality about them...they're
consistent
. Monday's show up, and they pretty much all carry the same air about them... you always know what to expect...and I think that helps alleviate some of the '
ugh
Monday'-ness. And seriously, if you are able to read this right now, can't we just acknowledge the
10+
things we have to be thankful for that make that possible?
weekends, however, are unpredictable to most of us... and I feel like that's why we get all lethargic when it comes to Fri-Sunday and then proceed to yearn for the unpredictable adventures (or laziness, I'm not above that!) for the rest of the week.
...
excuse me while I dismount from my soap box
...
For me, this weekend was one of those that leaves ya yearnin' for the next...
1. Visited an old friend for a night of cards, beer, and Wendy's...and woke up to a
Jamie Durie
-esque porch complete with cinnabons, coffee, and back-issues of Better Homes & Gardens. We also suddenly realized that this birthday definitely marked a new stage of life for us (note our excitement about the porch and magazines...)
Here's a picture of one of Rome's down-town churches.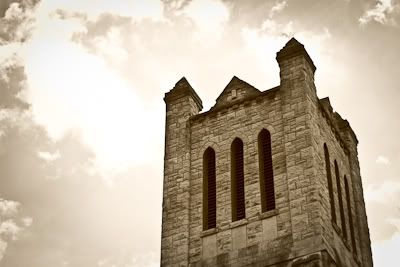 2. Sunday morning was the
ING half and full marathon
here in Atlanta and I have some pretty insane -I mean determined- friends that decided to run them. So we were up at 7 cheering them on.
Here is my beautiful friend Ruthie right after she finished.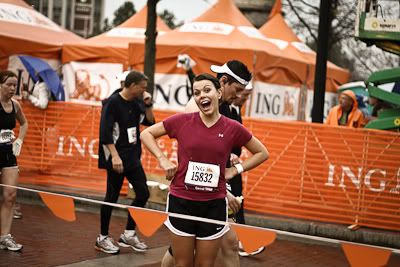 These guys made my day..the crossed the line with two tall-boys of Miller High Life. Class.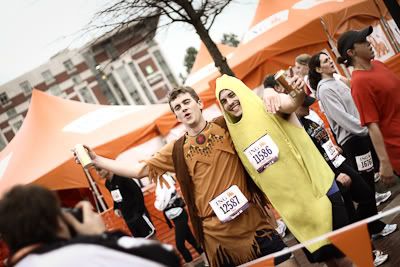 3. Saturday night we went into Lowe's to buy a rug and came out with this:
Hahah jk. But seriously. We left with an out-door fireplace, 3 chairs, and some wood. I'll put up real images later.
How was your weekend?!!